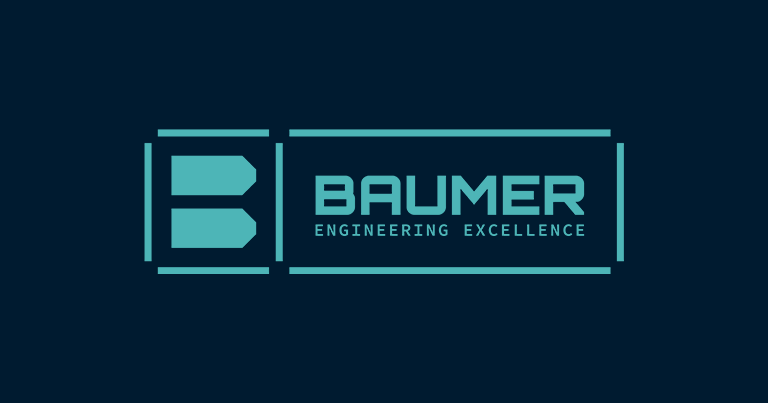 Baumer with renewed branding and big plans in the MEP industry
The Georgian company Baumer, a full service provider of MEP (mechanical, electrical and plumbing) systems, has appeared on the market with renewed branding since June, 2023. The company says that updating the visual style is one of the first steps towards the ambitious plans that Baumer set at the beginning of the year.
The MEP industry is rapidly innovating, which helps to reduce environmental damage and optimize energy use. This is why light blue and blue, colors associated with technology, were chosen as the brand's main colors. The logo is typographic, with the letter B symbol and contoured angular lines reminiscent of engineering drawings.
The visual style is diverse, with a variety of graphic elements and symbols that are typical of the industry. These will be effectively used in visual communication in the future.
Levan Kirimlishvili, the founder, says that excellence for his company means constantly striving for quality, professionalism, and the highest standards, while also being open to new ideas and approaches. He believes that the best results can only be achieved through a combination of all of these factors, which is why they took this philosophy into account when developing their brand concept.
ENGINEERING EXCELLENCE – tagline is integrated into the logo as well. Perfection of modern engineering and constant development is the idea on which Baumer was created in 2015. Over the years, the company has accumulated enough knowledge and experience, as well as acquired industry leaders, large international partners, which gives Baumer a reason to boldly declare that it implements MEP projects of any complexity at a perfect level.
From 2023 the company is planning to be more active in the field of innovation and technology and is promising many interesting innovations itself. 
For more news about our company and the MEP industry, see below
Baumer with renewed branding and big plans in the MEP industry
The Georgian company Baumer, a full service provider of MEP